Wilmington, North Carolina is one of the fastest growing cities in the country. With its beautiful white, sandy beaches, clear water and great city life, Wilmington is attracting visitors from all over the world. It is also becoming renowned for not only phenomenal offshore fishing, but incredible inshore fishing as well. The number of barrier islands that protect the mainland of North Carolina make for some of the healthiest estuaries in the nation and with healthy estuaries come healthy populations of inshore fish species such as flounder, spotted seatrout and of course, redfish. Redfish is one of the more popular targeted inshore species in North Carolina. Not only is the redfish North Carolina's official state saltwater fish, but the world record redfish was also caught in North Carolina weighing in at over 94 pounds!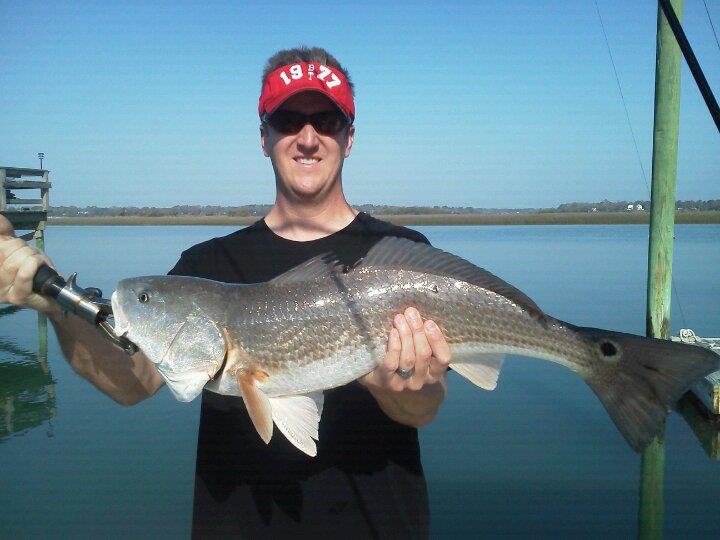 Although redfish can be caught year round in the Wilmington area, spring is a popular time to target them. The baitfish start to move in with the redfish on their tails. With the clear waters of the Wilmington area, sight casting for these voracious predators is a common practice. Spring is also a great time of year to throw topwater plugs for redfish. Their aggressive nature makes for a top water explosion that is sure to get the adrenaline pumping. Once hooked, these powerful fish never seem to give up. They dig, dig, and dig while ripping line from your spool. Fishing for redfish never gets old.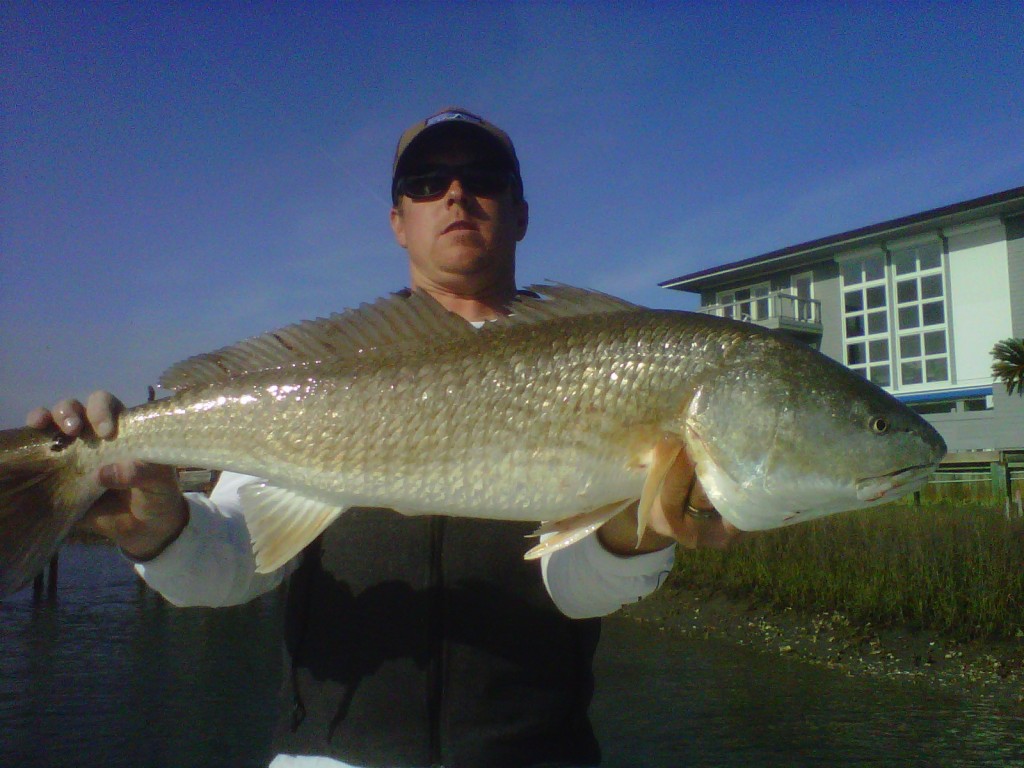 Estuaries surrounding Wilmington aren't the only areas to target redfish. The lower Cape Fear River is home to an abundant number of inshore species, with redfish headlining the show. Poling around the river and hitting potholes and creek mouths will produce fish. Topwaters and jerk baits are the key to finding hungry redfish throughout the Cape Fear River.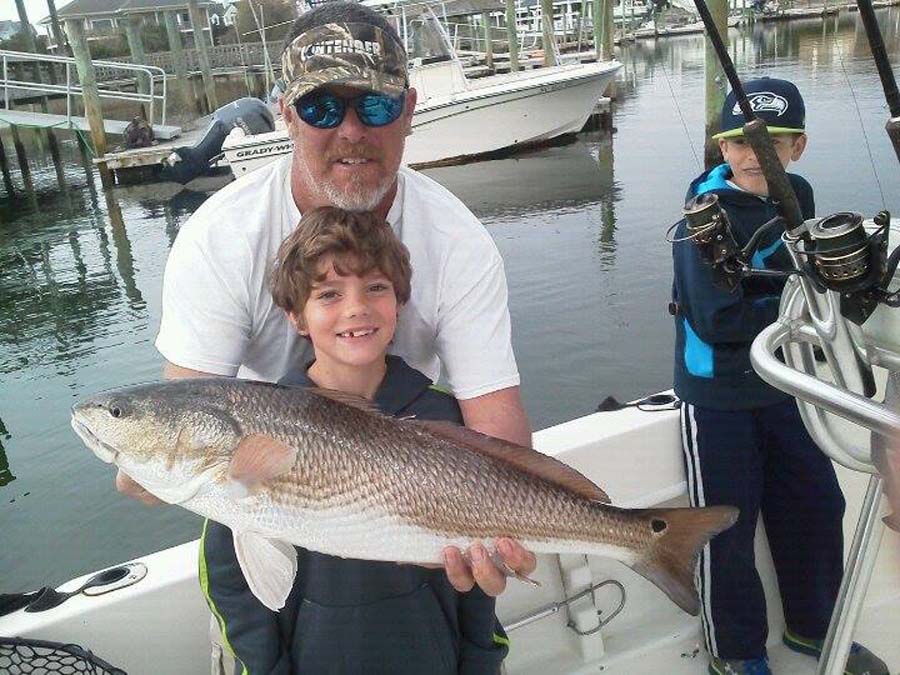 These fish and more can be found swimming the waters surrounding Wilmington, NC right now, and they're hungry! Contact Captain Mike Hoffman of Wilmington.Fish Fishing Charters to book your inshore redfish fishing trip today and be sure to bring the whole family!